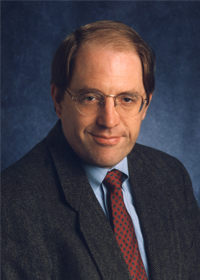 James K. Galbraith, Lloyd M. Bentsen Jr. Chair in Government/Business Relations and Professor of
Government. James K. Galbraith teaches economics and a variety of other subjects at the LBJ School.
He directs the University of Texas Inequality Project, an informal research group based at the LBJ
School. He is Senior Scholar of the Levy Economics Institute and Chair of the Board of Economists for
Peace and Security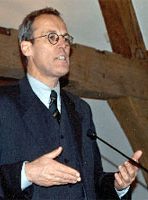 John Hagedoorn is currently professor of Strategy and International Business at Royal Holloway, University of London, School of Management, professorial fellow at UNU – MERIT in Maastricht, and honorary professor (emeritus) at Maastricht University, School of Business and Economics.
He was a visiting scholar and visiting professor at SPRU (University of Sussex) in 1983-1984, CEPR (Stanford University) 1996, CISTP (The George Washington University) 1997, the Haas School of the University of California at Berkeley 1998-1999, the University of Paris 1999 and the business school of the National University of Singapore 2004.
Main topics of research: Open innovation, contracts, and intellectual property rights; Open innovation and alliances; Contract law, joint R&D, and technology transfer; Strategic alliances; Inter-firm networks; Innovation and technological change; Mergers and acquisitions; International business strategy.
His research is published in a wide variety of journals such as the Academy of Management Journal, Academy of Management Review, Business History, Business History Review, Global Strategy Journal, Industrial and Corporate Change, Industry & Innovation, International Journal of Industrial Organization, Journal of Economic Behavior and Organization, Journal of Empirical Legal Studies, Journal of Financial Economics, Journal of International Business Studies, Journal of Management Studies, Journal of Media Economics, Journal of Common Market Studies, Managerial and Decision Economics, Organization Studies, Research Policy, Review of Industrial Organization, Small Business Economics, Strategic Management Journal, Strategic Organization, Technology Analysis & Strategic Management, Technovation, and World Development.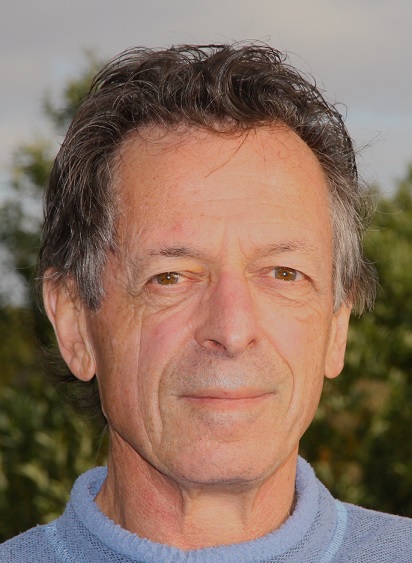 Professor Michael Kahn is a policy analyst and evaluator of research and innovation. He has maintained a lifelong commitment to development – of people, systems and self. To meet this goal he has served as advisor to the Ministers of Education, and Science and Technology, was Chief Director (Informatics) in the Gauteng Government, Acting Director of the Centre for Education Policy Development, Professor of Science Education in Botswana and South Africa, and Executive Director of the Human Sciences Research Council. He is Professor Extraordinaire in the Centre for Research on Evaluation, Science and Technology at Stellenbosch University, and a member of its DST-NRF Centre of Excellence in Scientometrics and Science Policy.
Michael is skilled in policy analysis, strategic planning, measurement, monitoring and evaluation, foresight and facilitation. His academic qualifications include a PhD in Theoretical Physics (Imperial College, London) and MA in Education Policy, Planning and Management (University of London). He consults to governments, multilateral agencies and the donor community.
Over 1977 to 1990 he contributed to science and mathematics education in Botswana and initiated many educational innovations, including the rapid conversion of humanities teachers to become junior high school science teachers and a BEd degree programme to develop nursing college tutors. His former students now occupy leading positions in public life in Botswana.
This period saw him join the African National Congress, head the photographic section of its associated Medu Arts Ensemble, and Coordinate the seminal International Exhibition and Symposium on Culture for Resistance in June 1982.
On returning to South Africa from exile Michael led the science and mathematics section of the National Education Policy Initiative, contributed to the ANC Policy on Education and Training, and designed SYSTEM, the national 'second chance' science and mathematics initiative for the Department of Education. He later developed the nationwide academy model of the 500 Dinaledi Schools also for the Department of Education, and subsequently authored the 2001 ICT in Education Strategy.
In 1996 Michael was privileged to author the seminal White Paper on Arts and Culture.
His social entrepreneurial activities include creating Spider's Place with the Handspring Puppet Company, a groundbreaking and award-winning comic and TV package to promote scientific literacy; the joint conceptualization of The Teacher, a newspaper for educators; conceptualizing the 1998 book In the Footsteps of Mandela; and designing and project managing a web-based greetings system in support of President Mandela's 80th birthday celebrations also in 1998.
Since 1990 Michael has contributed to South Africa's innovation policy, coauthoring the ANC Policy on Science and Technology, working on the Green and White Papers on Science and Technology, leading and designing the feasibility stage of the National Research and Technology Foresight study, participating in its ICT Panel, and later writing the Foresight Synthesis Report.
In 2002 he founded the Centre for Science, Technology and Innovation Indicators (CeSTII) at the Human Sciences Research Council that was responsible for South Africa's official R&D and Innovation surveys. Other to contributions to innovation policy include co-designing the Performance Measurement System for the Science Councils, the seminal study on the mobility of the highly skilled – Flight of the Flamingoes, and co-authorship of the 2012 Report of the Ministerial Review Committee on the STI Landscape.
His clients have included the Department of Science and Technology, The Presidency, National Planning Commission, and Academy of Science of South Africa, the World Bank, UNESCO, the Inter-American Development Bank, the International Social Science Council, the International Gas Union, European Science Foundation, Finland Ministry of Foreign Affairs, IDRC, European Commission, Ramboll (Denmark), Deloitte Consulting, NIRAS (Finland), Innovos (Argentina), Qatar Statistics Authority, Mozambique Ministry of Science and Technology, UNESCO Institute for Statistics, and African Union/ NEPAD S&T initiative. He has also advised the governments of Ethiopia, Mozambique, Qatar, and Zimbabwe.
Most recently he played a leading role in the development and authorship of the 2013 Annex to the OECD Frascati Manual that addresses problems associated with the measurement of R&D in developing countries.
Professor Kahn was a member of the Ministerial Review Committee on the Science, Technology and Innovation System of 2010-2012, is an elected member of the Academy of Science of South Africa, Vice Chairperson of the Board of the Agriculture Research Council, and serves on the advisory board of the journal Research Policy. He is a frequent keynote speaker at international conferences, and continues to publish in the academic literature.